Tech revolution ensures you don't have to lose momentum just because you're on the move! To get things done efficiently every day, you should be equipped with the right digital tools. Attending a meeting from your mobile device is as easy as tapping a link in your invitation; the meeting app will do the rest. You can schedule your meetings wherever you are and anyone can join any web conference through 2-way video and a camera switcher.
 Smart meeting application you can consider for your business.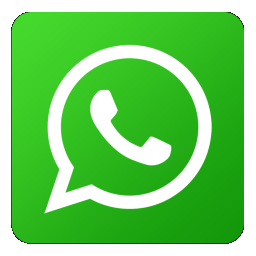 Whatsapp– This technology enables group chats with anyone that has the app, and is very easy to use. For work to set meetings with employees whatsapp is really convenient to send a message out and everyone sees the message instantly like a text message popping. Even in large scale companies it is convenient to communicate within teams. Moreover, it is secure, no one can be added to a group without the group admin adding them, and in order to add them they need to have that contact saved, so not only is it fast, but it is also secure to get quick messages across. WhatsApp users can create groups, send each other unlimited images, video and audio media messages.
Facebook Messenger– The app just launched group video calling support feature for its Messenger as Facebook is expanding its Messenger service for much more than chatting. The company also revealed chatbots for Messenger that will allow businesses to connect with users and Messenger group calling will support up to 50 members and users will have to click on the phone icon to initiate a call. Once a user taps on the phone icon, he can then choose the participants for the group call.
Zoom is a video conferencing solution that can be tailored for small businesses and large corporations. Meetings can include 25 participating video streams, host up to 200 viewers or listeners, and include 10 or more hosts. Zoom allows you to share your host screen, or other participants can share theirs. Your attendees can annotate the screen using markup tools and text with the whiteboard features, together by recording meetings to your computer or to the cloud.
Google Hangout connect with people that make your business run via HD video, voice or text. You can save money and time on travel, but still get all the benefits of face-to-face contact. The screen automatically focuses on whoever is speaking and intelligent muting prevents background noise. Your entire team can join the same Hangout from their desktop, laptop, tablet or phone with the same easy-to-use experience.

Join me is the simple and instant online meeting solution that makes collaborating easier. With no downloads for viewers, it lets you share ideas and collaborate in seconds from your desktop to your tablet to your smart phone.
Ready talk enables you to participate in online meetings and webinars on the go or start your audio and web meetings faster using.. With One touch meeting access, you van host the conference from any phone. The app pulls in Ready Talk meetings directly from your mobile calendar and prompts you 30 seconds before the meeting.
 Benefits of such application to your business.
Make meetings more efficient by sharing documents, agendas, notes and recordings in convenient and accessible online meeting space.
Allow team members to collaborate easily using their mobile devices, including two-way video.
Create a richer, more productive web meeting experience with high definition video, integrated audio, and real-time content sharing.
Rich, Interactive Meetings as you can easily collaborate on any project by sharing content online in real time.