Get trending information on exploits, and vulnerabilities every week to help your organisation to be better equipped to avoid being victim of cybercrimes. Anglo African brings you the weekly cyber-attack news wrap-up and remedy tips to support your business to defend against hackers.
A malware-wielding gang has been targeting financial firms' SWIFT software to inject fraudulent money-moving messages since at least January in "discreet campaigns" not tied to the Bangladesh Bank hack, security firm Symantec warns.
Fashion accessories retailer Vera Bradley says its payments processing system was compromised by a malware attack. The retailer says payment card transactions conducted between July 25 and Sept. 23 at some of its locations may have been affected. As of the end of July, Vera Bradley was operating 112 stores and 44 factory outlets in 35 states.
Akamai's Threat Research team has identified a recent spate of SSHowDowN Proxy attacks whereby attackers are using Internet of Things (IoT) devices to remotely generate attack traffic by using a 12-year old vulnerability in OpenSSH.
Eko subjects users to unwanted advertisements, and can spy on users, collecting their personal data, including bank account details.  So far the scourge is limited to French users, who have complained about malicious spam landing in their private message (PM) inboxes, purporting to be from network contacts. Essentially, the threat makes itself appear to be a video about the recipient from a friend on Facebook.
A previously undocumented banking Trojan is targeting financial institutions across the globe and is being used by cybercriminals to spy on networks of compromised organisations and stealthily defraud them of funds. The Odinaff trojan has been active since January this year, carrying out attacks against organisations operating in the banking, securities, trading, and payroll sectors, as well as those which provide support services to these industries.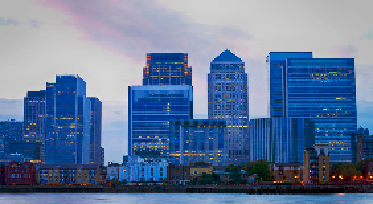 Cyber security tips to keep you safe on social networks
Facebook, Twitter, Google+, YouTube, Pinterest, LinkedIn and other social networks have become an integral part of online lives. Social networks are a great way to stay connected with others, but you should be wary about how much personal information you post.
Have your family follow these tips to safely enjoy social networking:
Privacy and security settings exist for a reason: Learn about and use the privacy and security settings on social networks. They are there to help you control who sees what you post and manage your online experience in a positive way.
Once posted, always posted: Protect your reputation on social networks. What you post online stays online. Think twice before posting pictures you wouldn't want your parents or future employers to see. Recent research found that 70% of job recruiters rejected candidates based on information they found online.
Your online reputation can be a good thing: Recent research also found that recruiters respond to a strong, positive personal brand online. So show your smarts, thoughtfulness, and mastery of the environment.
Keep personal info personal: Be cautious about how much personal information you provide on social networking sites. The more information you post, the easier it may be for a hacker or someone else to use that information to steal your identity, access your data, or commit other crimes such as stalking.
Know and manage your friends: Social networks can be used for a variety of purposes. Some of the fun is creating a large pool of friends from many aspects of your life. That doesn't mean all friends are created equal. Use tools to manage the information you share with friends in different groups or even have multiple online pages. If you're trying to create a public persona as a blogger or expert, create an open profile or a "fan" page that encourages broad participation and limits personal information. Use your personal profile to keep your real friends (the ones you know trust) more synched up with your daily life.
Be honest if you're uncomfortable: If a friend posts something about you that makes you uncomfortable or you think is inappropriate, let them know. Likewise, stay open-minded if a friend approaches you because something you've posted makes him or her uncomfortable. People have different tolerances for how much the world knows about them respect those differences.
Know what action to take: If someone is harassing or threatening you, remove them from your friends list, block them, and report them to the site administrator.
Protect Yourself with these STOP. THINK. CONNECT. Tips:
Keep security software current: Having the latest security software, web browser and operating system is the best defense against viruses, malware and other online threats.
Own your online presence: When applicable, set the privacy and security settings on websites to your comfort level for information sharing. It's OK to limit how and with whom you share information.
Make your password a sentence: A strong password is a sentence that is at least 12 characters long. Focus on positive sentences or phrases that you like to think about and are easy to remember (for example, "I love country music."). On many sites, you can even use spaces!
Unique account, unique password: Having separate passwords for every account helps to thwart cybercriminals. At a minimum, separate your work and personal accounts and make sure that your critical accounts have the strongest passwords.
When in doubt, throw it out: Links in email, tweets, posts and online advertising are often how cybercriminals try to steal your personal information. Even if you know the source, if something looks suspicious, delete it.
Intrusions happen, threats emerge and your security operation needs to be at its peak efficiency.  For more information about cyber security kindly contact Anglo African on 2331636 or by e-mail at contact@infosystems.mu