The threat of cybercrime is very real and the impact of becoming a cybercrime victim is potentially catastrophic. Cyber-attacks against governments and commercial enterprises continues to grow in frequency and severity. The average cost of a single cybercrime is $7.7 million. While this figure is skewed by large enterprises, the per capita cost for a small business ($1,388) is significantly higher than the cost for a large firm ($431). Anglo African brings you the weekly cyber-attack news wrap-up and remedy tips to support your business to defend against hackers.
A new cat-themed ransomware found to be targeting Android users has been uncovered. The hackers behind the ransomware use a seemingly innocent and cute image of a cat, which appears when an infected device has been remotely locked. The ransomware is also capable of allowing hackers to steal SMS messages, encrypt victims' files and block access to the phones.
The Australian census website was shut down by what authorities said was a series of deliberate attacks from overseas hackers. Millions of Australians were prevented from taking part in the national survey on Tuesday night. The Australian Bureau of Statistics (ABS) had boasted only hours before that its website would not crash.
A computer hacker used a mobile phone app to fake a QR code boarding pass and gain entry to an airport business lounge. It was after his membership was mistakenly rejected by a Turkish Airlines lounge in Istanbul that Poland's Computer Emergency Response Team, used his expertise and a simple program to create a new entry ticket. The frequent flier then used the app on his Android phone to access a number of other airport lounges, though none he did not already have valid access to already.
Hackers infected hundreds of computers within Oracle, infiltrated the support portal for its MICROS payment terminals division, and potentially accessed sales registers all over the world. The miscreants installed malware on the troubleshooting portal to capture customers' usernames and passwords as they logged in. These credentials can be used to access their accounts and remotely administer their MICROS point-of-sales (POS) terminals.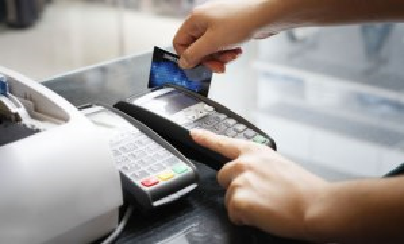 As technology grows in its importance, so does the issue of security. Companies of all sizes consistently rate security as a top priority among all of their technology issues. Clearly businesses seem to understand the importance good security practices.
 Cyber security steps that every company needs to understand:
Risk assessment- organizations need to engage in and apply a rigorous analysis of its security practices.
New cybersecurity tools available – Firewalls may not be a complete security solution anymore, but they are still a critical part of the security preparedness. Other new security tools to consider include Data Loss Prevention (DLP) technology, which tracks data to watch for inappropriate behavior; and Identity and Access Management (IAM) recognizes users in individual applications and gives them proper access.
Human element and training- The main cause of security breaches is human error by employees, who either don't follow policy or haven't received the training that would alert them to a potential security threat.
Intrusions happen, threats emerge and your security operation needs to be at its peak efficiency. The SOC products Revelium and SIEM can quickly intercept threats and thus help in avoiding data breaches. For more information about cyber security kindly contact Anglo African on 2331636 or by e-mail atcontact@infosystems.mu