Get trending information on exploits, and vulnerabilities every week to help your organisation to be better equipped to avoid being victim of cybercrimes. Anglo African brings you the weekly cyber-attack news wrap-up and remedy tips to support your business to defend against hacker
An army of networked devices – webcams, digital video recorders, CCTV cameras and routers – has been unwittingly drafted into doing electronic battle via a type of attack that has existed since the early days of the internet, but which has reached new levels of intensity in recent weeks.
The record for the biggest DDoS attack ever seen has been broken once again, with an absolute monster of distributed denial of service firepower managing to almost reach the not-so-magic 1Tbps mark. Technically this was actually two concurrent attacks, although the majority of the traffic was concentrated in one, which is the largest ever recorded single blast of DDoS.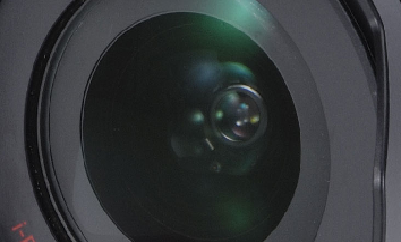 Recently, a Californian investment bank, WestPark Capital came under a threat when it realized that a group of hackers has infiltrated their database. The hackers go by the name of "TheDarkOverlord" and are demanding a ransom if the bank wants them to stop releasing sensitive information.
German political parties have fallen victim to a new round of cyber-attacks, after Berlin's domestic spy agency accused Russia of a series of operations aimed at spying and sabotage. Politicians and employees of several parties received emails purporting to be sent from NATO headquarters, but which instead contained a link that installed spyware on the recipient's computer, the Sueddeutsche Zeitung daily and regional broadcasters NDR and WDR reported.
Primary steps that state and local governments should take towards improving cyber preparedness
Prioritize cyber. The first step toward cyber preparedness is for the leadership to recognize cybersecurity as a matter of systemic importance and to elevate cyber preparedness on the overall governance agenda.
A comprehensive assessment regarding the current level of cyber preparedness will help with the development of both a realistic plan for improvement and allocation of resources to efficiently execute on that plan.
Enhance and remediate. Once cyber preparedness has been fully assessed, government leaders   must then develop a comprehensive yet realistic and manageable plan, with concrete and measurable milestones, to bring about meaningful improvement to its overall cybersecurity posture.  A comprehensive plan will necessarily include upgrades to the information systems and the controls on those systems, modifications to the policies and procedures that regulate the use of technology and the security protocols in place to protect sensitive information and critical government systems.
Ongoing vigilance. In the cyber domain, continual improvement is absolutely vital.  Given rapid technological advances and the growing global reliance on the connected world, today's cutting-edge cyber program will be woefully inadequate tomorrow.  It is therefore critical that state and local governments commit to ongoing vigilance through a plan for regular assessment and enhancement.  Doing so will help prevent the evaporation of gains in cyber posture and provide continued opportunities to make additional improvements.
Intrusions happen, threats emerge and your security operation needs to be at its peak efficiency.  For more information about cyber security kindly contact Anglo African on 2331636 or by e-mail at contact@infosystems.mu